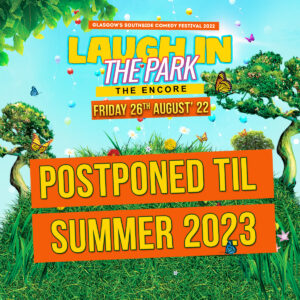 𝐋𝐀𝐔𝐆𝐇 𝐈𝐍 𝐓𝐇𝐄 𝐏𝐀𝐑𝐊 – 𝐓𝐇𝐄 𝐄𝐍𝐂𝐎𝐑𝐄 𝐏𝐎𝐒𝐓𝐏𝐎𝐍𝐄𝐃
It is with great sadness and frustration we have to inform you that we have been forced to postpone this event despite being over 90% Sold Out until next Summer.
Queen's Park Arena have unfortunately been forced to pull "Block Three" from Mid August to Mid September (50+ different events, the majority free) due to unexpected unsuccessful funding applications, despite ongoing efforts behind the scenes.
Laugh in the Park have attempted to move to another location but last minute licensing hurdles have made this impossible.
This is very disappointing for us, the performers and for everyone whom was planning attending. We sincerely apologise to everyone it has been out of our hands. We will need to wait 'til next Summer. We have a new date in mind and will publish it as soon as we have 100% approval from the venue.
If you bought a ticket, our ticket outlet: Skiddle will automatically move your ticket to the new date. If once announced this date does not suit, you will have a full list of ticket options (via Skiddle)
If you have any questions please reach us at info@laughinthepark.com
We thankyou for your support and wish you an enjoyable summer.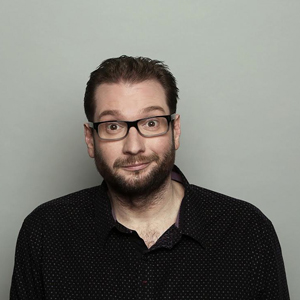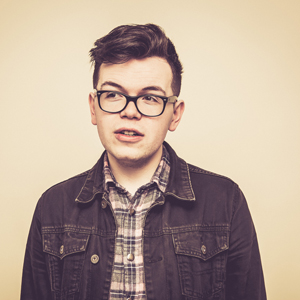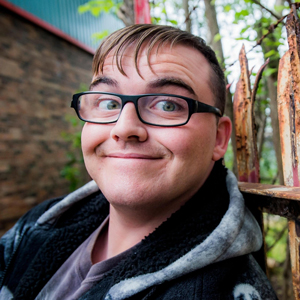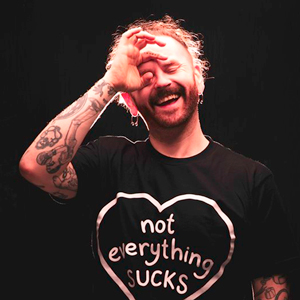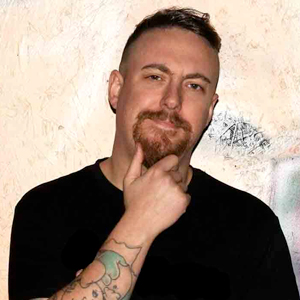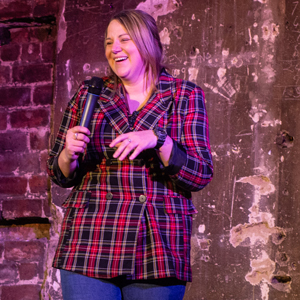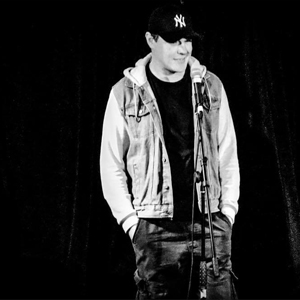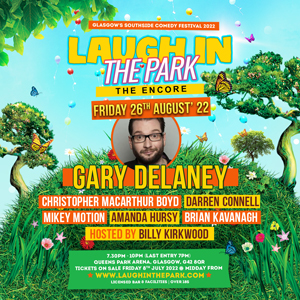 Scroll down for tickets!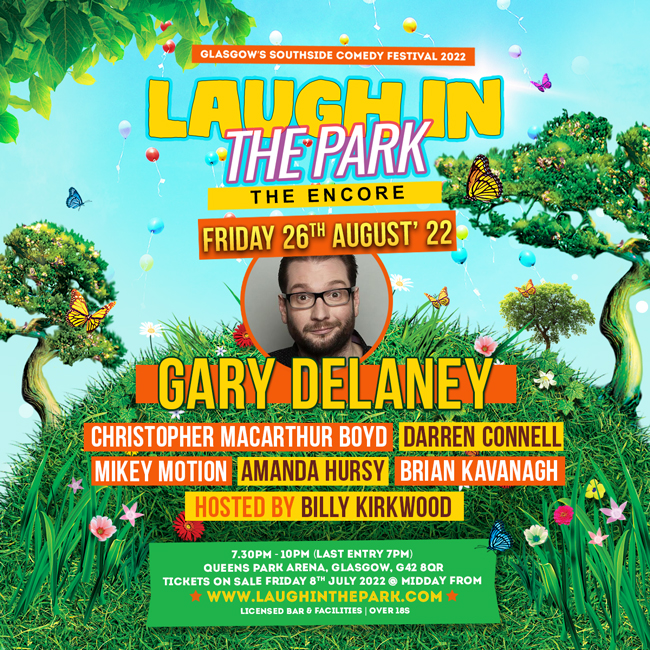 After two sold out shows Laugh in the Park comedy festival Returns to Queens Park Arena (the bandstand) in the heart of Glasgow's Southside on Friday 26th August 2022.
"The Encore" is an extra edition after the huge demand this summer for our unique outdoor comedy showcase.
We have put together the highest calibre lineup possible focused on the finest award winning Scottish comedians but also drafted in the big guns with the massive TV Star comedian: Gary Delaney who is supported by six of the absolute best performers to be found in Scotland. We promise you two and half hours of award winning, side splitting comedy (minus a couple of intervals).
Last year's event sold out in just a few hours. August's tickets go on sale Friday 8th July from skiddle (or see below). We have a limited capacity and we have already sold out 150 Loyalty customers tickets, so the remaining general release are expected to sell out fast. You can pre- register for "Remind Me" for the absolute best chance to get a ticket.
With this our third (and by far biggest) show over 2 years Laugh In the park is fast cementing ourselves as permanent fixture in the calendar and a celebration of the wealth of talent in Scottish comedy and the beautiful surroundings right on our doorstep.
The show runs from 19.30 – 22.00 (Last entry 19.00). The site will be fully kitted i.e., toilets, licensed bar and is fully accessible for wheel chair users.
𝘛𝘪𝘤𝘬𝘦𝘵𝘴 𝘸𝘪𝘭𝘭 𝘣𝘦 𝘴𝘰𝘭𝘥 𝘪𝘯 𝘭𝘪𝘮𝘪𝘵𝘦𝘥 𝘢𝘭𝘭𝘰𝘤𝘢𝘵𝘪𝘰𝘯𝘴 𝘰𝘧 𝘵𝘸𝘰, 𝘧𝘰𝘶𝘳, 𝘴𝘪𝘹 𝘢𝘯𝘥 𝘦𝘪𝘨𝘩𝘵 𝘱𝘦𝘳𝘴𝘰𝘯𝘴.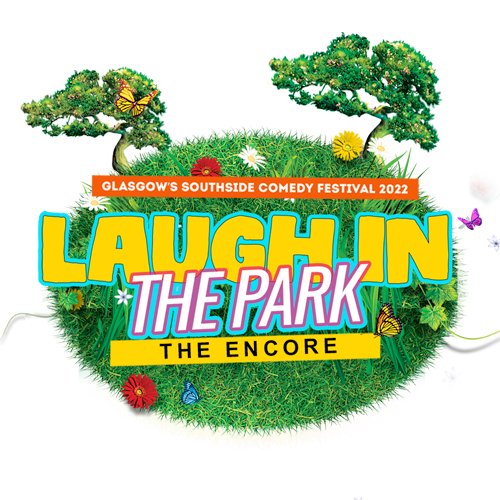 Laugh in the Park is a new mini festival which we plan to bring to the Southside annually as a celebration of comedy, life and the beautiful surroundings of Queens Park.
After the last 16 months we have all had I think we all need a good laugh, right?